Paris is a city of splendor, of surprises, a show around every corner. A city never shy to outdo or outshine any other destination.
I set off walking today. My goal the Museum Moreau. It is far but I want to drink in every site  the city can offer.  I walk through the palais Royal and the beautiful gardens.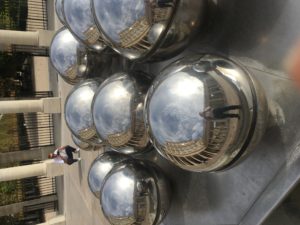 From here to the opera. I decide to come bach for the guided tour. Of through the busy vibrant streets again.
I find the entrance to the Museum Moreau. It is plain with no sign of what awaits inside. It starts with the living area of the painter. Refined, eclectic and busy but beautiful.
Does your surroundings give an idea if your soul?
But the interior of the house was no warning of what was to come in the studio area. Two huge rooms with a storm of color and images.
I am not sure if I can describe my feelings. I have never seen art like this. Hundrets of huge canvases filling a double volume space, floor to ceiling. Brighily colored with so much detail. Some look unfinished, plases rough, some areas polished. Fine detail mixed with rough brushstrokes. Always perfect draftsmanship. Absolutely astonishing.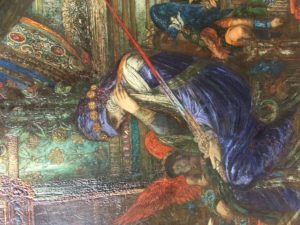 It is not always that I do get the feeling of being overstaturated by art. I will go back again later to view still thousands of drawings available to public viewing. I need to see the paintings again as well… later.
My next stop was a visit to the house of writer George Sand. Today known as the lover of composer Chopin. I can never get a good picture of her in biographies. She was interesting for sure. She assumed the non de plume of a man to help het getting her books published. But she liked wearing mens clothes and smoked cigars.
On the other hand she was Chopin 's lover and looked after him in his last days of his illness. Will her house tell me about her?
I found a picturesque but normal house of the era : she temains my mystery.
On my way back I go past the opera again. I decide to do the self tour instead of guided one. It was amazing.