Paris greeted me with grey skies this morning. I am sorry to leave. It truly was a wonderful time. We lived two months of a bliss, carefree and never really planning ahead. We lived the moment, decided  what to do when we woke up in the morning.
I am sad to say goodbye, but looking forward to see all our loved ones, and slightly worried about my new life as a worker bee in a big beehive. But that is only next week..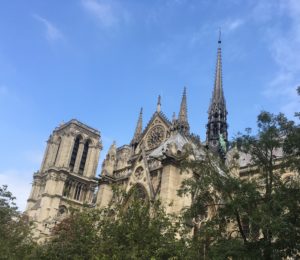 It is so sad to pack up. We had an incredible time. Something to treasure for life. We had beautiful experiences and made memories to last a lifetime. We can really say we experienced the best that Paris has to offer. I can now understand why most artists spend six months to a year in the Cité without being board. At the exhibition last night I actually saw how many friendships I made, without really even putting in the effort.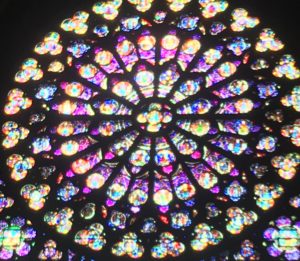 Today was very melancholic. Sun came out and it is a beautiful day. It makes saying goodbye even more difficult. Visited St Severan church and Notre Dame. Sun shone through the stained glass windows to form rainbows of light.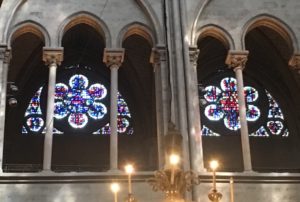 I was so jealous of this group of students drawing outside the church
At three we had inspection to make sure we did not destroy our little house.
We had lunch at our restaurant and then we were of to the airport hotel since we must book in at seven.
I would like to thank everyone that followed my blog. Blogging is really hard work! I am proud of myself that I kept it up for two months!