Frederika had an indoor-day today.  Reading, doing cross stitching and playing in the kitchen.
I started my day behind the easel.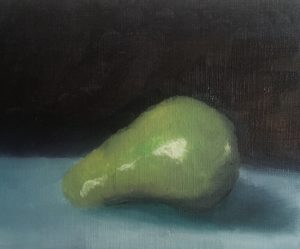 After a light lunch I was of walking. I visited the botanical gardens. What a pleasure to be out in a big garden. I felt in another world. Manicured renaisance gardens with beautiful antique roses and sculptures everywhere. I expected to see the queen and her ladies coming around the corner any minute…
I loved how they try to get biodiversity into the gardens. The insect hotel is my favorite. (I did do an earlier website entry on them). This one is just beautiful.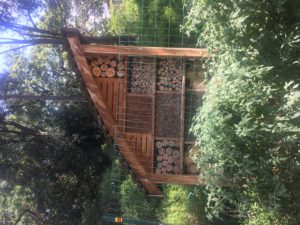 The museum on minerals had beautiful rocks, all like modern art sculptures and paintings! Maybe I look at too much art?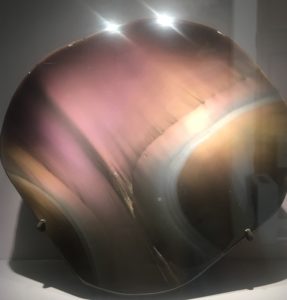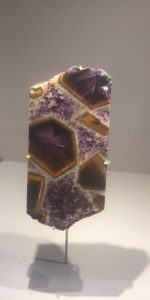 The Roman amphitheater was a disappointment. But the museum of open air sculpture made up. It is a stretch of about two kilometers along the Seine with modern sculptures. An impressive walkway with the river and the city as backdrop.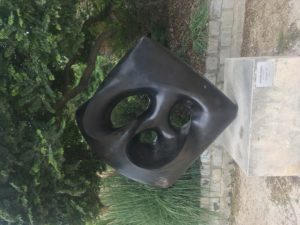 On my way home I found a whole bunch of Andre P Brink's books at one of the book stalls. All translated into French.
The day ended with a forceful organ recital in Notre Dame.
Paris  tonight