After a light breakfast I set off on a walk in our neighborhood, the Marais district. I stumbled onto the Musée Cognacq-Jay.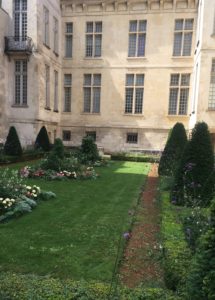 The museum was a gift to the people of France. It was left by an industrialist , Cognacq. He lived in the late nineteenth century but in the general taste of the era his collection came from eighteenth century artists.
Generally I would not be interested in work of this era but since I was here I decided to have a look in any case.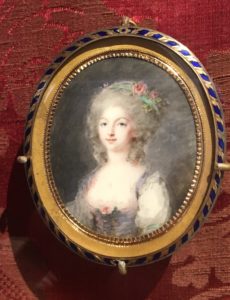 Sometimes I think with art you just need to have an open mind. I expected to see rooms heavily furnished with big dark paintings. Not so!  I was welcomed into light and airy interiors with small exquisitely made pieces of furniture and light playful paintings in the style of Fragonard.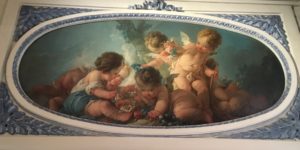 As it was an era when traveling was in style there are a lot of travel paintings like those of Canaletto as well to prove that these people did see these places. (Like the modern selfie).
Thereafter my London family was waiting and we set off for the Bastille market. Again we were greeted by a riot of senses. Colours, wonderful food smells and even better tastes as well as a variety of busking artists.
At four we had a soprano and counter tenor duo singing Salve Regina works from a variety of composers. This must be what heaven is all about.
I must add that I do paint on a regular basis…