The contemporary sculptor I love most is undoubtedly Henry  Moore.  Whenever I travel to any major city in Europe I first find out where I can see the Henry Moore exhibited in that city. Great was my excitement when I had the chance to visit York and found that there is a Henry Moore Sculpture Garden.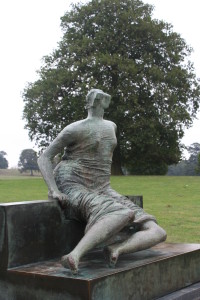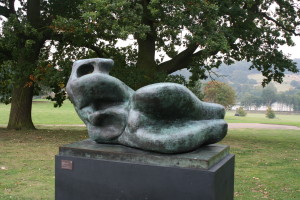 Moore(30 July 1898 – 31 August 1986) was an English sculptor and artist. He was best known for his semi-abstract monumental bronze sculptures which are located around the world as public works of art.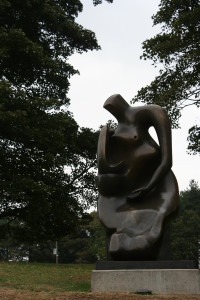 His forms are usually abstractions of the human figure, mostly mother and child sculptures or female reclining figures. The figures became more abstract in later years and is often pierced or hollow His forms are generally pierced or contain hollow spaces. Many interpreters liken the undulating form of his reclining figures to the landscape and hills of his birthplace, Yorkshire.
Moore was born in Castleford, the son of a coal miner. He became well-known through his carved marble and larger-scale abstract cast bronze sculptures, and was instrumental in introducing a particular form of modernism to the United Kingdom.  Even though he was a very successful artist lived frugally and most of the money he earned went towards endowing the Henry Moore Foundation, which continues to support education and promotion of the arts.Thanks to the foundation his sculpture and art is now accessible to many people.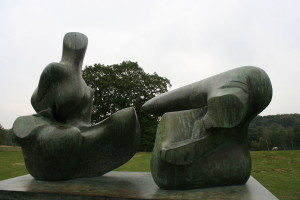 The beautiful parkland make an ideal setting for the sculptures. I often imagined his work surrounded by sheep as he wanted it to be. Here one can experience it. The lakes , meadows and bridges completes the picture.